Great update from BelamiOnline featuring Adam Archuleta and three of their newer models, Bastian Dufy, Nate Donaghy and Charlie Bogard, in a hot circle jerk.
Four thick and uncut 8-9 inch dicks. What an amazing view. And these mouth watering cocks in the BelAmi Circle Jerk are almost the same size. This is a real treat for all guys who love circle jerks. This scene was originally part of a video filmed for KinkyAngels. Adam teaches the three new guys how to fuck hot blond Roald Ekberg.
That video ended up having three parts. They decided to not include the circle jerk in the release at KinkyAngels. Instead, they released it on BelamiOnline. In case you didn't know, the guys from BelAmi coach their new models. They have older and more experienced models teach the newbies how to suck and fuck in front of their cameras.
These three (relatively) new guys don't really need to be taught anything when it comes to fucking guys. Nate's first scene was released back in 2014 (see here) and was also part of their crew for Last Summer In Greece. Bastian has worked for WilliamHiggins as Paul Belonek (see here) before joining BelamiOnline, and Charlie Bogard for Staxus as Joshua Levy (see here).
Still, it's a great theme for a hot bareback gang bang and also for this circle jerk with four massively hung young guys.

MORE BELAMIONLINE I MORE BASTIAN DUFY I MORE ADAM ARCHULETA I MORE NATE DONAGHY
BelAmi Circle Jerk from BelamiOnline: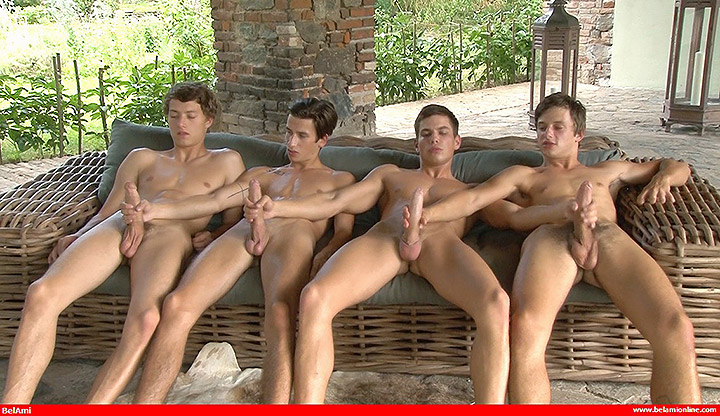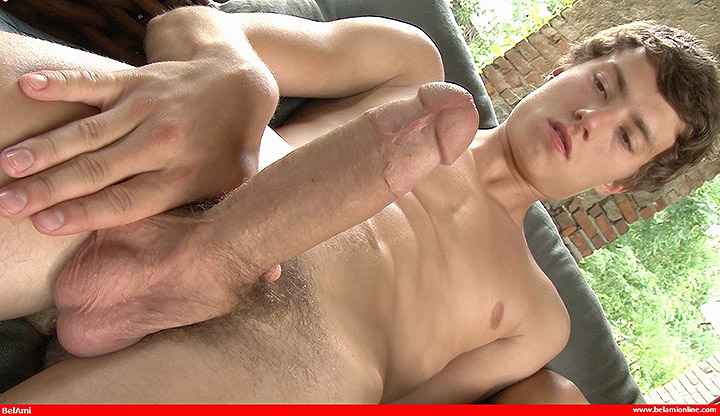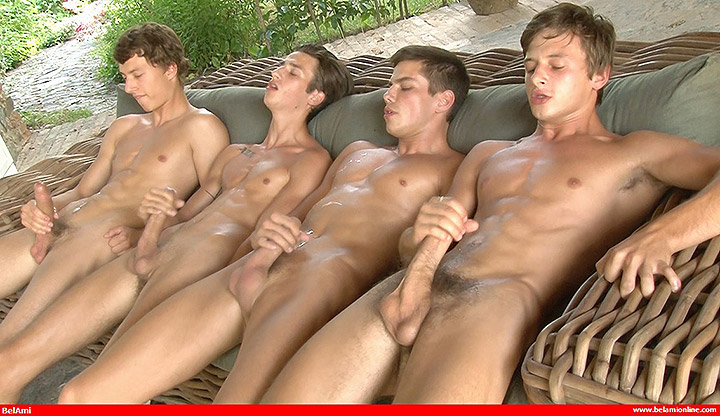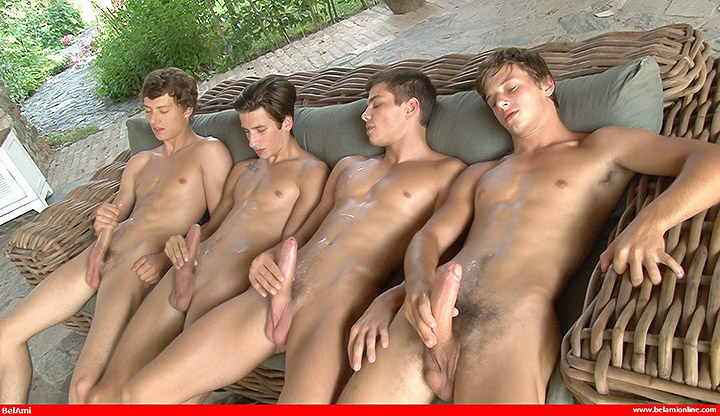 (Click here to watch a full clip)