HelixStudios: Deep Dicking Twinks
With this great update, HelixStudios brings us this week's 8teenboy scene featuring newcomer Levi Rhodes and Jimmy Andrews in a hot twink bareback flip fuck video.
So recently, 8teenboy was discontinued by HelixStudios and all the content moved over to their main site. Their update schedule is still a somewhat irregular. With Deep Dicking Twinks, their new series featuring cute Latino twinks from Argentina they introduced this Tuesday (see here), and an update with their regular HelixStudio models (see here), it looks like they will go for three updates a week.
While cute nerdy and big dicked boy Jimmy Andrews is a HelixStudios / 8teenboy exclusive since August 2017, his scene partner Levi Rhodes was introduced earlier this month. Levi is a total cutie, with a slim and smooth body and big cock. And quite a cock hungry one, too. Just watch him feast on Jimmy's fat cock in the animated gif below…
As we were used to from 8teenboy scenes, there is no real plot here. The video starts with the boys on a bed making out. This quickly leads to them having big raging boners in their undies. I love the part where Jimmy pulls down Levi's undies and that huge bend hardon pops out. What a great cock. And then Jimmy stuffs his own cock in Levi's happy face.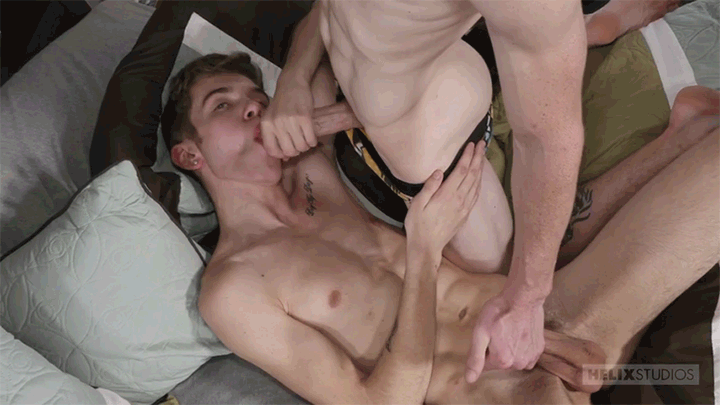 Levi might look like a total teen boy, but he's actually 21 years old. And about the same age as Jimmy now, who started his porn career when he was a fresh 18 year old. Jimmy's fat cock looks great up Levi's tight and bony butt. And after fucking him for a while, Jimmy goes for a ride on Levi's throbbing sword. But only to see how it feels. Before the grande finale, it's again Jimmy who's bareback fucking the cute newcomer.
HelixStudios On Sale! Save 29% and get the first months streaming & downloads for only $24.95, or a full year full access for only $16.43 per month. They also offer a 3-day trial for $2.95.
MORE HELIXSTUDIOS I MORE JIMMY ANDREWS I MORE TWINKS
Deep Dicking Twinks from HelixStudios: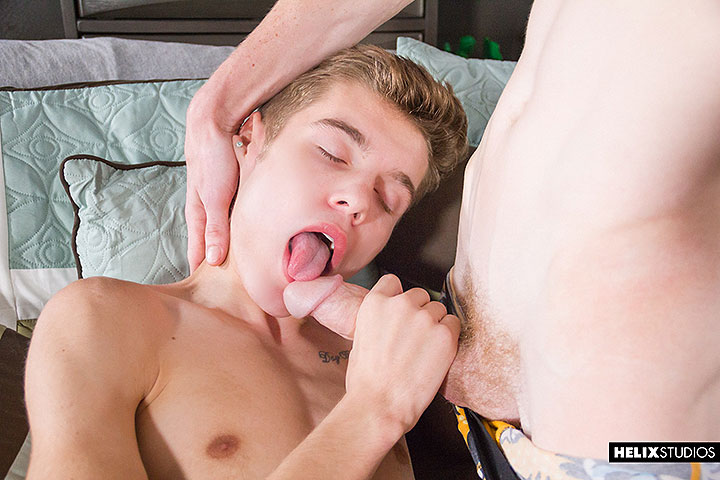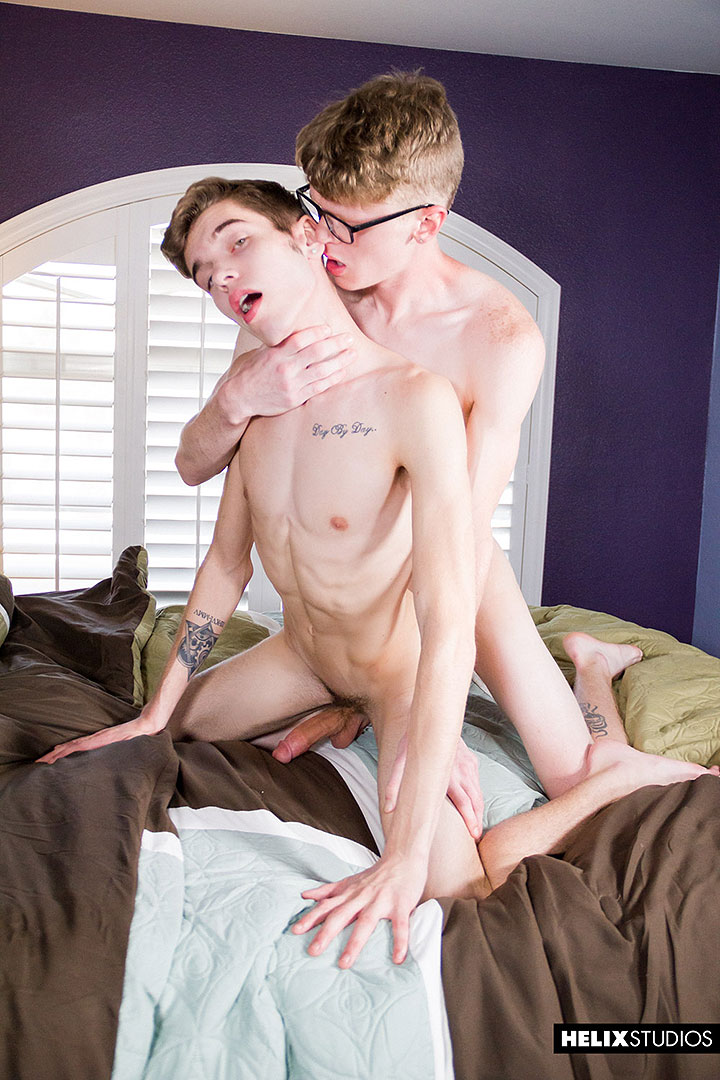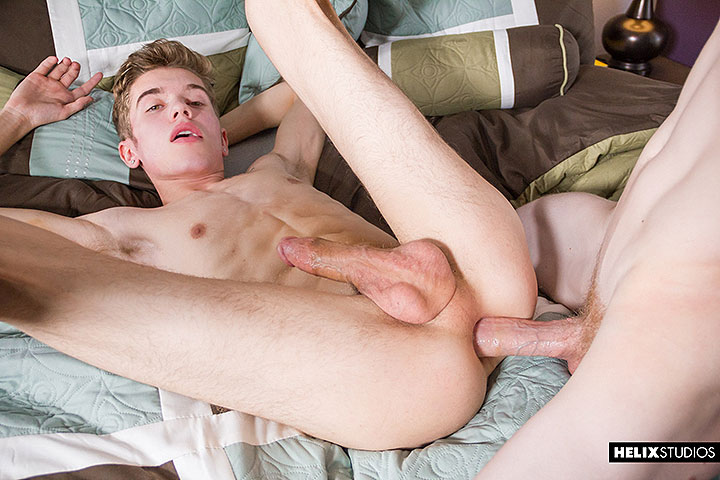 ( Watch the full trailer here! )