BelamiOnline: Tyler Ruess Casting
Today I am bringing you a hot casting from BelamiOnline featuring a very sexy and ripped young muscle guy called Tyler Ruess!
After bringing you so many hot bareback hardcore updates this week (see here), I decided treat you to several solos this Sunday. First is the Tyler Ruess Casting that was released two weeks ago. Since there's also a great PIN UP feature of this sexy young stud, I am sort of combining post updates here.
Tyler is yet another handsome Hungarian boy. His body is muscular but lean and he has a great little bubble butt, which is somewhat hairy. His dick is not exceptionally large, but has a nice thickness for its length. All in all definitely a guy we would love to see in action.
The pictures below this paragraph are from his PIN UP set, and were taken by Eliot Klein. On the same 4 wheeler as Mael Gauthier in his PIN UP solo (see here), by the way. And while I really love the style of Eliot, many of the super handsome young Hungarians he's shooting for BelamiOnline, many don't return to film hardcore scenes. Which is very sad.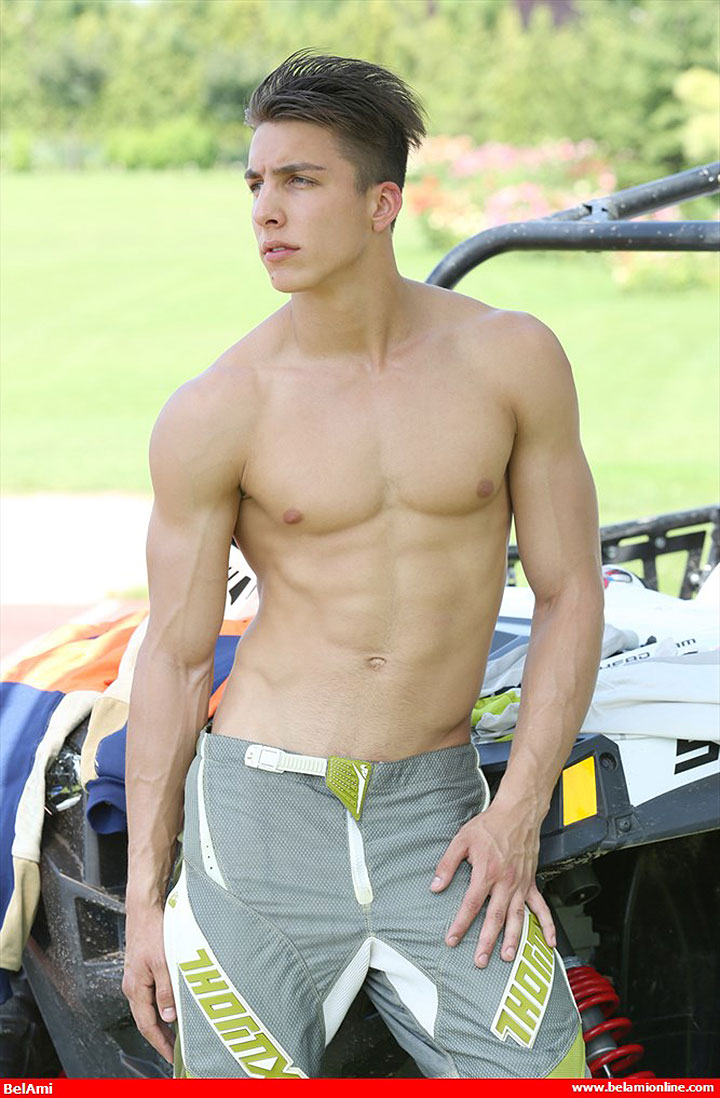 The list is of those guys who were just "flirting with porn", as they call it at BelAmi, is long and I have featured some of them here. Guys like Eli Baruchel (see here), Jaden Phelps (see here), Louis Grenier (see here), Antoine Melonie (see here), Aiden Gleeson (see here), Remi Durden (see here), and many more. Guys you've probably never heard of, but who could have become BelAmi super-stars.
Most of these guys didn't even do a casting video. There is only the photoset and a photo session video. So, is there hope in Tyler Ruess' case? His PIN Up gallery was released back in 2015, 4 years later the casting video. And no mention that we will get to see more of him soon. So it doesn't look good.

MORE CASTING VIDEOS I MORE SOLOS I MORE MODELS OF THE WEEK
Tyler Ruess Casting from BelamiOnline: