BelamiOnline: Jeroen Mondrian Fucks Niko Vangelis
It's Muscle-Week on BelamiOnline and today they are bringing us the first part of a hot duo of handsome and hunky young studs with Jeroen Mondrian and Niko Vangelis.
With Jeroen Mondrian Fucks Niko Vangelis, BelamiOnline brings us another flip fuck scene split up in two videos and two updates. Part 2 will follow this Saturday with Niko fucking Jeroen. Also featured during Muscle-Week: free live shows with the below hunks on BelamiChat. What a lineup of sexy young hunks! Only problem, we will never see these guys on BelamiOnline, having sex with other guys. However, they released a solo gallery of Ben Auletta one month ago (see here). But without photo session video.
Niko and Jeroen are of course a different story. We have seen these guys in quite a number of hardcore scenes over the past years. Both guys are very versatile and have no problems with fucking and getting fucked in front of a camera. You can see their past releases here: Jeroen Mondrian (see here), Niko Vangelis (see here).
And once again, with this double update, they prove that they can give and receive. First, it's Niko's turn to give up his big and meaty muscle-ass to Jeroen. Despite his hunky appearance, Niko has actually always been more of a bottom in his previous hardcore scenes. And the big smile on Niko's face while Jeroen is licking his ass shows that he's really looking forward to getting pounded by this hot young stud.
Over the past four years, we witnessed Jeroen develop from a 19 year old twink into the hunk he is today. Niko on the other hand was already a hunk when he joined them at the age of 20 years. Not as huge as today, but just as hot. What a treat for all those muscle lovers.

MORE BELAMIONLINE I MORE JEROEN MONDRIAN I MORE NIKO VANGELIS
Jeroen Mondrian Fucks Niko Vangelis from BelamiOnline: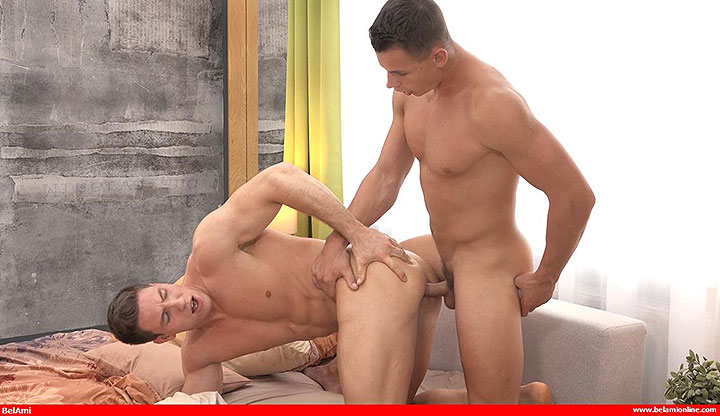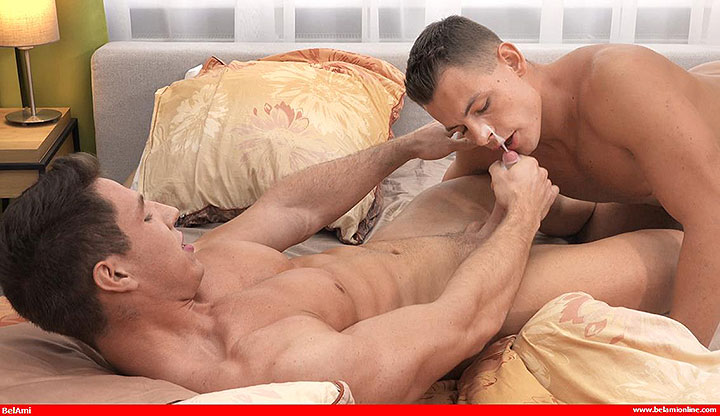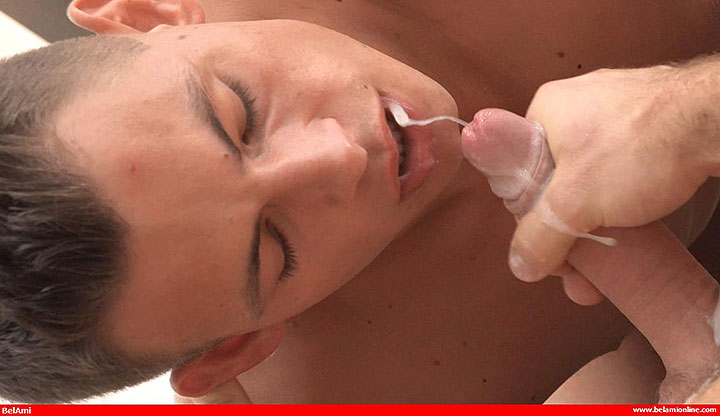 ( Watch the full trailer here! )