BelamiOnline: Raf Koons & Roald Ekberg Flip Fuck
Today, BelamiOnline has a hot bareback flip fuck scene for us featuring big dicked young stud Raf Koons and handsome blond Roald Ekberg.
BelAmi experts only have to look at Roald Ekberg's hairstyle and know, the Raf Koons & Roald Ekberg Flip Fuck must be from their Condom Free Archive. Since Roald changed his looks many years ago. They point out in the scene description, that while usually they like to bring us flip fucks in two updates, here they have edited into one video.
What I find more remarkable, is that this is only the second time we see Raf Koons bottom. The first time was in a scene with Johnny Bloom released back in 2017 (see here). In that video he told us, he likes to explore new levels. However, in his later videos he's always the top. Which is totally fine with me, since I love watching his huge cock drilling tight boy-holes.
At BelamiOnline and Freshmen, scenes or galleries of a model are never released in a chronological order. Which can sometimes be disturbing or confusing. But sometimes it's also fun. Like earlier this year, they discovered Jerome Exupery's casting video, which for some reason has never been released (see here). It's super cute and I just couldn't stop laughing.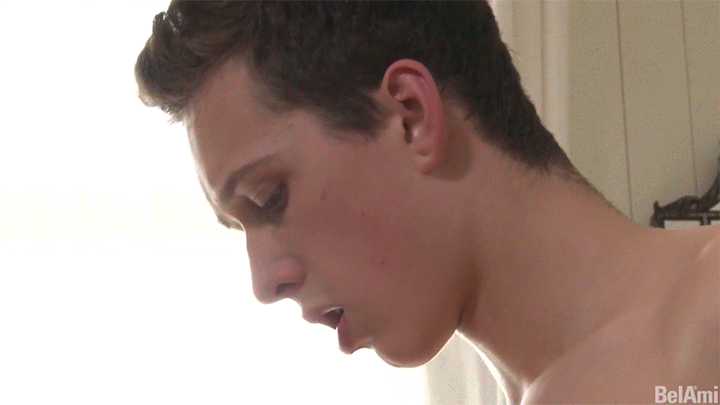 While this production might not be the most impressive performance of these two young studs, we are treated two 4 cum shots in one video. I wish they brought us more of Raf and his impressive 9 inch cock. And Roald is always fun to watch. I could lived with just Raf pounding Roald's hot bubble butt. But definitely a hot video.
MORE BELAMIONLINE I MORE RAF KOONS I MORE ROALD EKBERG
Raf Koons & Roald Ekberg Flip Fuck from BelamiOnline:
( Watch the full trailer here! )