TimTales: Tim Kruger Fucks Roman Capellini
That sexy Colombian bottom boy Roman Capellini is back at TimTales today in a video with studio owner Tim Kruger and his thick and meaty German cock.
Oh boy, what an amazing video. Tim Kruger Fucks Roman Capellini must be one of the TOP 10 videos, TimTales has released this year. Of course depending on what you are into. But I am guessing, if you are not into super-hung hunks pounding sexy bottom boys, you wouldn't be here. Roman's delicious hole gets quite the treatment here. And of course Roman is loving every second of it. But also Tim seems to be on fire with this boy.
Roman Capellini is quite a compact guy. With a height of 5'8″ (173cm) and a weight of only 125 lbs (57 kg), German hunk Tim can just grab this boy and push him into any position, he wants to fuck him in. Luckily, Roman is very flexible and lets Tim manhandle him the way he likes. And not only Roman's body is flexible, but also his juicy hole. Looks like this boy can take dicks of any size.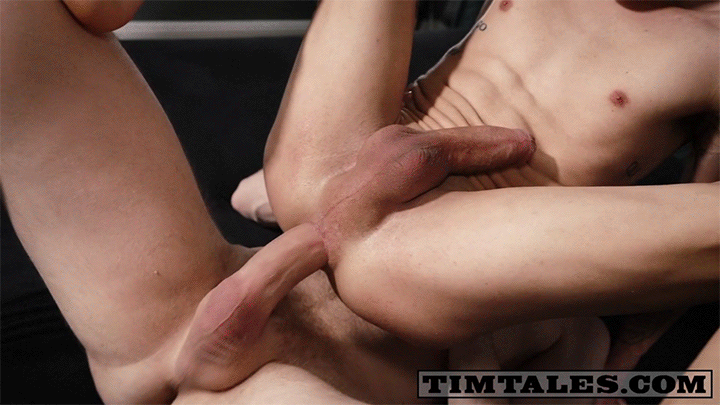 Last month, we saw Roman taking on thick dicked Venezuelan stud Marco Antonio (see here). And now Tim. Looking at the animation above, I'd say there is still enough space in that hole for another cock… Wouldn't it be great to see Tim and Marco double fuck horny boy Roman? I am pretty sure Roman would be up for a challenge like that… Maybe as a Xmas or New Year's special? Tim? Grobes? Pleeeease?
MORE TIMTALES I MORE TIM KRUGER I MORE ROMAN CAPELLINI
Tim Kruger Fucks Roman Capellini from TimTales:
( Watch the full trailer here! )