BelamiOnline: Nate Donaghy Fucks Jon Kael
The first hardcore from BelamiOnline brings us handsome and hunky bottom Jon Kael with the lean and quiet Nate Donaghy.
Everybody loves Jon Kael. What a handsome hunk. And what a fantastic sexual energy from Jon here in Nate Donaghy Fucks Jon Kael. Nate of course can't keep up with him. But nobody is expecting this from him. Nate is described as being shy and a little introverted, even phlegmatic. Still, he gets his message across.
And that message is, he wouldn't mind having sex with Jon. Jon on the other hand had planed to go the gym with Jerome and Helmut. But they had other plans. So he asks Nate if he would like to workout with him. But Nate wants to stay in. So Jon quickly changes his plans. Being well aware of Nate's qualities.
Jon must have watched too many videos with Hoyt in them lately. He's making the same sounds now like Hoyt does while having sex. Anyways, seconds later Jon is down on his knees worshipping Nate's big and beautiful cock. And suddenly, Nate isn't phlegmatic at all anymore.
Jon is versatile, but I really love watching him as a bottom. What a beautiful ass! Him standing there, pulling his cheeks apart so Nate's tongue can go in even deeper is so hot. But the highlight is definitely Jon riding Nate. Nate just has to provide an erection, Jon does the rest. So great! And Jon's big low hanging balls bouncing up and down while he's drilling that big cock deeper into his hole.

MORE BELAMIONLINE I MORE JON KAEL I MORE NATE DONAGHY
Nate Donaghy Fucks Jon Kael from BelamiOnline: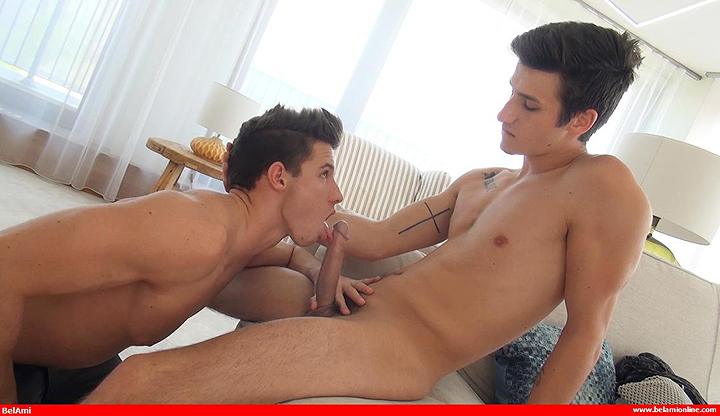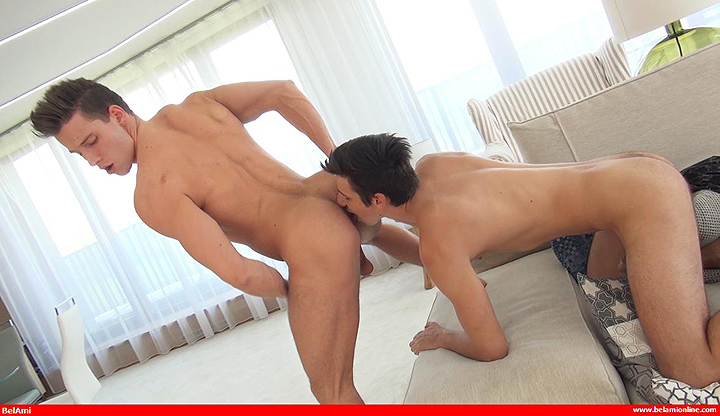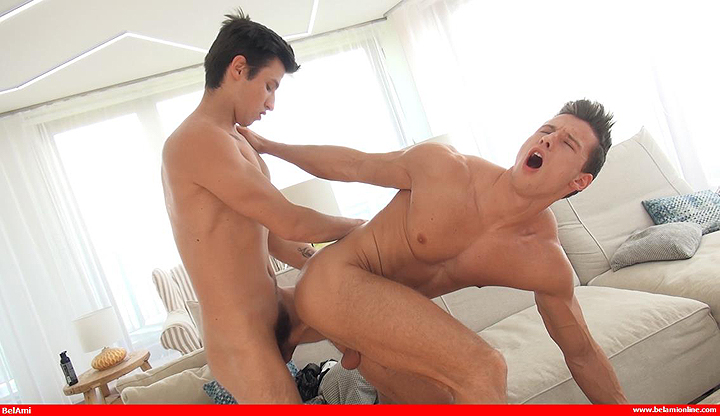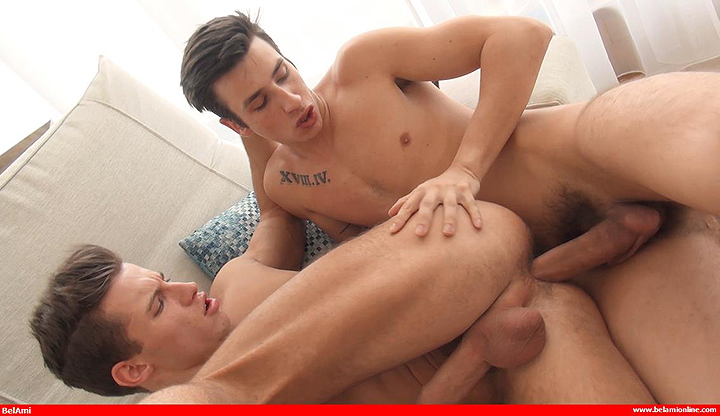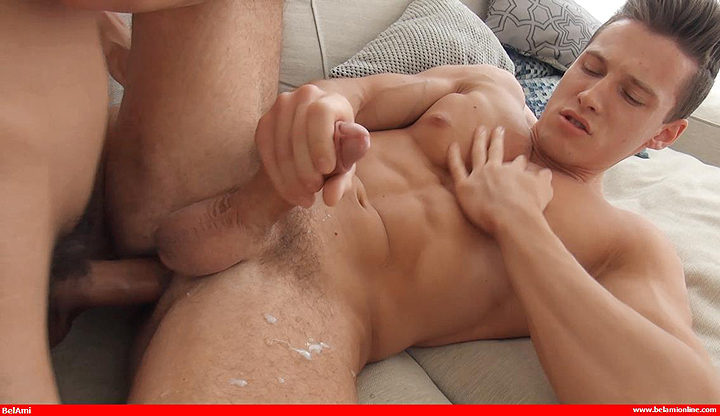 ( Watch the full trailer here! )