Animated: Huge Dicks Fucking – Part 1
Just a great selection of previously created animated gifs of some really tasty huge dicks bareback fucking hungry young holes. Enjoy!
If you've been following this blog, you know I like to make animated gifs to feature the part of a video, that I especially enjoyed. And for Animated: Huge Dicks Fucking – Part 1, I have selected some of my favorite animations for you. Lots of big fat juicy cocks fucking yummy holes. Of course the guys that those delicious dicks and asses belong to are also super hot. Let me know what you think, show it some love – and I'll bring you more of this. Click on the animations below to open the post in a new window.
The featured image of this post is from a BelamiOnline update with Joel Birkin fucking Jean-Daniel with his legendary 10 inch dick (see here). Depending on your internet connection, you might have to give this post a moment to load. It's worth it!
MORE HUGE DICKS I MORE THICK DICKED I MORE BAREBACK FUCKING
Animated: Huge Dicks Fucking – Part 1
Chakra Cum 1 – Opening Levy's Chakra Hole from

PeterFever

:
Great update from PeterFever featuring Levy Foxx with Zak Bishop. Levy has an amazing bubble butt. And that sexy ass gets a rough pounding from this deliciously thick cock. Levy is not only getting his chakra opened, but also that yummy butt-hole.
All The Feels – Scene 01 from

FalconStudios

:
Big fan of hot jock Tristan Hunter from FalconStudios. And in All The Feels – Part 1, this young versatile stud meets up with Vincent O'Reilly, who happily bounces up and down on Tristan's thick and beautiful cock. If you prefer Tristan as a bottom, watch him ride Cade Maddox' massive cock in Let's Get Quenched (see here).
Abel Sanztin Fucks Dshock from

FuckerMate

:
I just love Abel Sanztin's thick uncut dick. This young and horny Spanish fucker loves to plow holes that can actually his long schlong. And in this great update from FuckerMate, he found a young red-headed Italian boy who loves nothing more than riding extra large cocks until they bust.
Leo Louis Fucks Edward Terrant from

Masqulin

: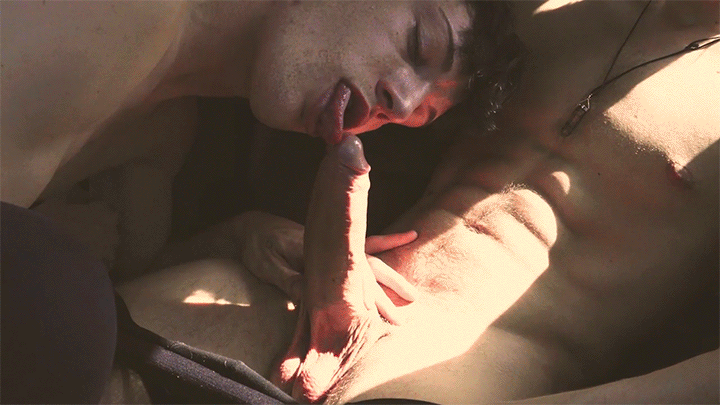 A very recent one from Masqulin. Young top Leo Louis is a total newcomer and I am super excited about this discovery. Can't wait to see more him. And of course this super thick cock. Edward Terrant is quite the horny boy, and happily bends over in the back of Leo's car to receive a deep and hard pounding by this young stud.
Zach Astor Fucks Troye Jacobs from

CockyBoys

:
If we are talking thick dicks here, CockyBoys exclusive Zach Astor has to be featured. This young fucker has one of the meanest and thickest dicks around. Almost bent like a screw, it definitely hits all the right spots. All their dick-hungry bottom boys are standing in line to film a scene with Zach. And to get screwed by Zach like no one other can.
Leon Fucks Jules Rimbaud from

TimTales

:
Oh wow! Should we now be sorry for cute French twink Jules Rimbaud or be happy for him. Giving up your ass to wild and super hung Brazilian macho fucker like Leon sure can sometimes be painful. But in good way, I guess. Well, Jules knew what to expect. You don't apply as a bottom boy at TimTales if you don't want to get your ass stretched out.
Raf Koons Fucks Dylan Maguire from

BelamiOnline

: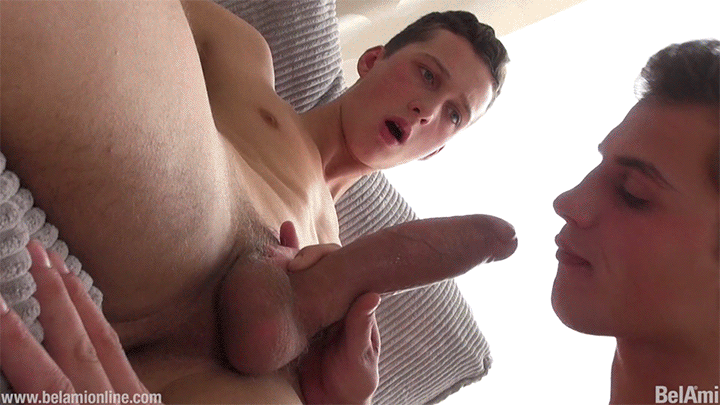 That sweet and smooth ass, that beautiful 9 inch cock! What a great video from BelamiOnline. You wouldn't expect such a cute boy like Raf Koons to have such a huge dick bouncing between his legs. Until of course you undress him and swallow each and every inch of it. And after some intense anal deep throating, Raf shoots his thick load right into Dylan's mouth. Yummy.
Truth Or Dare – Part 2 from

FrenchTwinks

: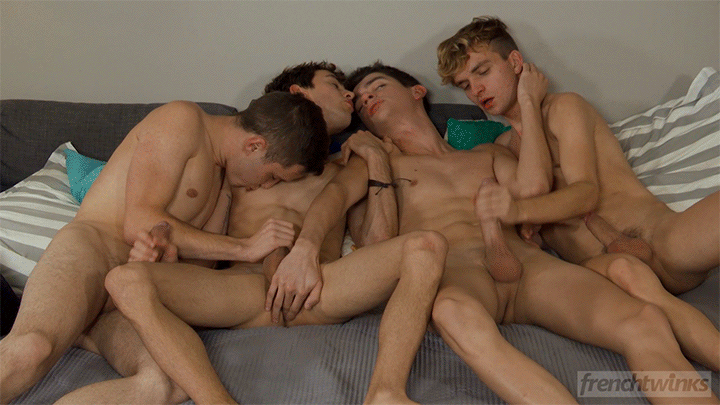 Three big dicks and one hungry bottom. Or should I say one huge dick and three hungry bottoms? Almost every hole gets stuffed in this great foursome from FrenchTwinks. But Bastien Leray's 9 inch cock is definitely the most demanded in this group fuck session. Who wouldn't happily bend over and wait for his turn with such a young and hung top on the set?
Malik Delgaty Fucks Skyy Knox from

Men.com

:
Everybody loves Malik Delgaty. This handsome and hung Euro-stud is a Men.com exclusive, and here Skyy Knoxx is the happy recipient of a deep and hard fucking from this sexy guy. Of course Malik is straight, but Skyy doesn't seem to mind. Would you? Who cares what this young hunk is thinking about while you are riding his thick and beautiful raw cock.
Jay Carter Fucks Santiago Rodriguez from

FuckerMate

:
The perfect dick meets the perfect ass in this update from FuckerMate! Handsome black hunk Jay Carter brings lots of joy to their members, and this young Latino bottom boy called Santiago Rodriguez. This dick is so long and black and thick. And that ass so sweet and smooth and tight. Well, tight no more, since Jay went to town with it. And back again.